Unhindered Abundance 
Have you ever felt stuck in your Christian life?
Have you wondered if the abundant life Jesus promised is really available for you right here and right now?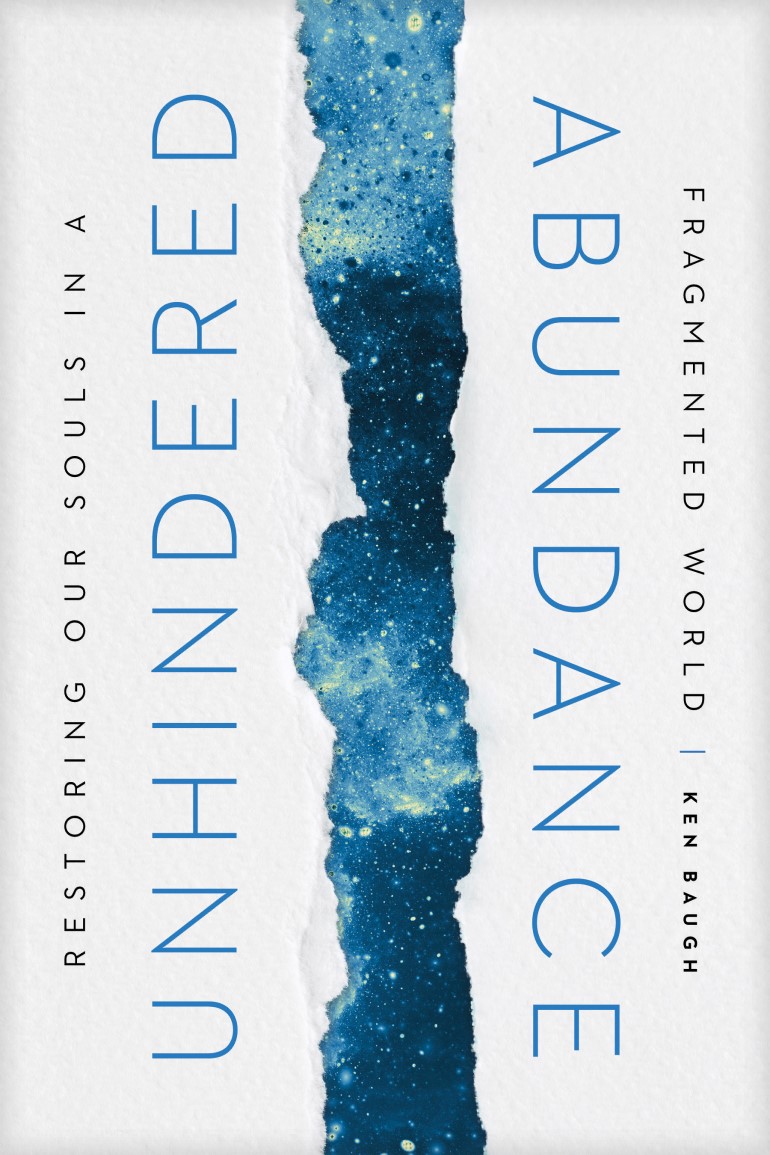 If you answered 
yes
 to either of these questions, then this book is for you.
This book will help you identify the spiritual growth barriers that are keeping you stuck as well as show you the way to experience more of the abundant life: a life characterized by more love, joy, peace, and hope than you ever dreamed possible before.
Ken Baugh draws us into the inner workings of the brain and the heart, which inform how we process negative and traumatic experiences, which can divert us from health and wholeness. How we process hard things intellectually and spiritually recalibrates us toward either health and wholeness or bitterness and defeatism. Ken helps us rewire our brains by simmering in the Scriptures that remind us whom we belong to and what God has promised us.
The end result is a resilient, robust faith prepared to weather every storm and keep in step with Jesus.
Unhindered Abundance was published by NavPress and released on February 9, 2021.  Every chapter concludes with compelling questions designed for small group discussion. 
It is available to order from any of the retailers mentioned below.
"Ken Baugh is well trusted for his decades of insightful teaching, practical coaching, empathetic counseling, and authentic pastoring. Now, in this wonderful new book, Ken has distilled much of his wisdom for a wider audience. I hope everyone reads this book, and then buys a copy for a friend too."
Available from these fine retailers:
*As an Amazon Associate we earn from qualifying purchases. As an Affiliate of Christianbook we earn from qualifying purchases. This helps support the ministry at no additional cost to you.
"Ken Baugh provides a clear guide to help us get more out of life through Christ-formation. You need not be a theologian nor a neuroscience scholar to understand and practice his life-building techniques. Baugh does an amazing job elucidating where science and scripture align. I began reading this book hoping that I might use it with my graduate students, but as a lens providing clarity, Baugh helped me realize my own desperate need for restoration so that I might live more abundantly by God's design."
"I have been anticipating Ken's inspiring, gentle guide to the Christ Formation process. This classic is such a welcomed resource, equipping us to flourish and live as a whole person, in Shalom as God intended.  May you experience great joy on the journey."